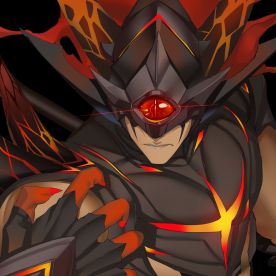 Legend of Dynasty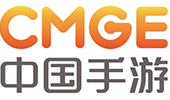 Buy Legend of Dynasty Credits
About
Have you ever seen Xu Chu spin discs? What about Zhen Ji fighting tanks? Can you imagine Hua Tuo as a young hunk? What about the Red Hare and Green Dragon Crescent Blade in human forms?
You're in for a mega treat because this 2D fighting game isn't quite the same in our Three Kingdoms!
Our Chinese cartoonist has drawn the world of Three Kingdoms in a new dimension. Experience ultra-high definition native image quality, thanks to our professional engine. The game is also optimized for a high frame count sensory feast.
With 135 glorious heroes and 675 gorgeous skills, the special swipe screen battle controls let you feel the intensity of your attacks and your bone-crunching hits. Watch the unique heroes interact and develop their relationships to exponentially increase their military might.
Play the game and experience the 30+ movie-level cutscenes that change as you progress through the story. Train in different story paths and make friends in the Bronze Sparrow Terrace. Enjoy the real-time CV voice interaction, 375 sets of sleek fashion outfits and 200+ charming emoticons!
Immerse yourself in a whole new world of Three Kingdoms with realistic fighting sensations, beautiful scenes that change throughout the game and real-time voice interaction. Revel in a new and intense Three Kingdoms experience in Legend of Dynasty!
APK Download
Features
Comic style art in a beautiful world
The Red Cliff battlefield, forests filled with birds, courtyards with falling leaves – see these epic battle maps drawn in cartoon style. Dynamic computing with light and shadows to create super realistic weather scenes and an immersive gaming experience.
Swipe your finger to unleash a flurry of attacks
Two control methods - the same unbeatable sensation!
Creative screen controls - swipe your fingers to sweep and slash at your enemies or to move instantly.
Classic button controls that brings you back to the age of arcade games - Easy to learn; become a master and lead your army!
Fated meetings with heroes
Thou art the one chosen by destiny - thou shalt lead 135 heroes on a conquest in the Three Kingdoms! Ice, fire, incantations, five elements and the eight trigrams - each hero has his/her own unique skills. Form parties of three and combine tactical combat operations to enjoy melee and magical battles. Do you feel your blood pumping with excitement yet?

Famous military commanders
Upgrade and advance your heroes to make them transform in appearance and ability. How did Cao Cao become the strongest man in the Three Kingdoms? How did Liu Bei conquer his inner demons and become the paragon of righteousness? How did the military commanders develop their bonds? What happens to the heroes in their own stories? Adventure with the characters and witness their growth!
More Like This
You May Also Like