Permanently Enjoy CC Rebates When You Top Up For Selected Webzen Games!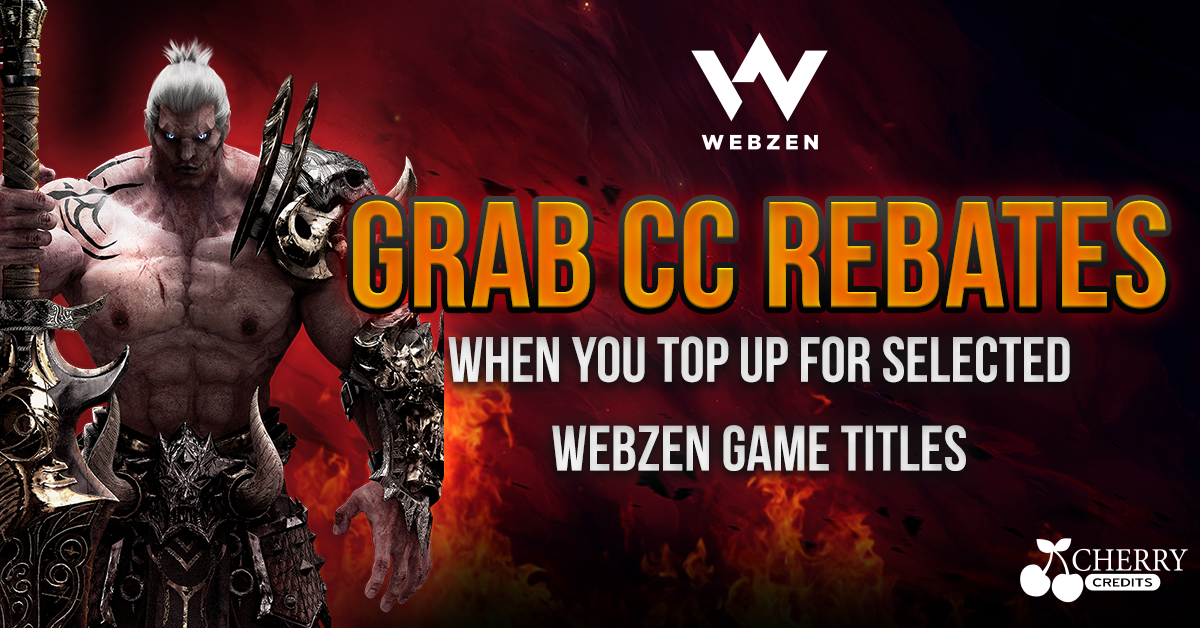 There's no better time to reload for your favourite Webzen game titles* because you will now permanently enjoy CC rebates with every top-up! This applies to both Redzen and Wcoins ePINs with immediate effect. 
*Only the selected game titles are applicable for this promo: 
Check out the chart below to see your CC rebates: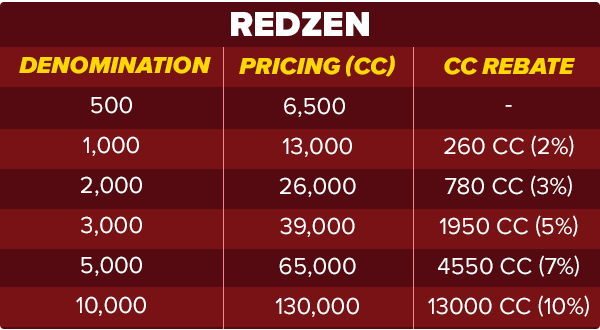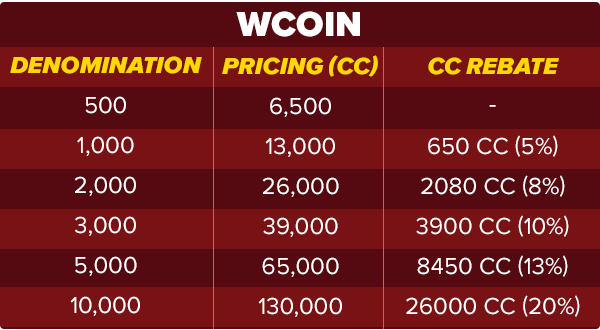 Chalk up on some CC rebates now! 
Terms & Conditions
Stated timezone is in GMT+8.
Unsuccessful transactions do not qualify for the rebate.
Any disputes will not be entertained 1 month after the date of successful top-up.
Terms and conditions are subjected to change without prior notice.
All decisions made by Cherry Credits are final.