News title: Welcome Gift Pack for Eudemons Online's New Server Launch!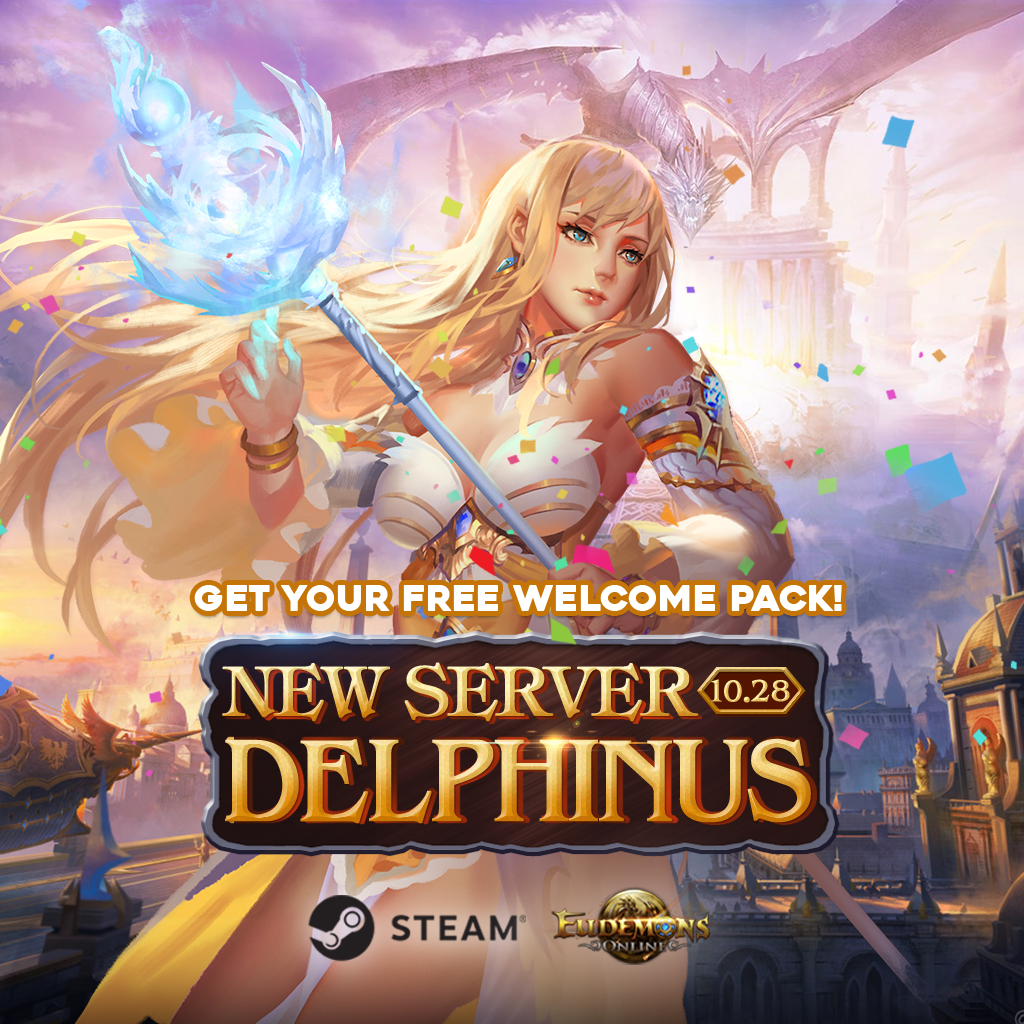 Eudemons Online (https://www.eudemons.com/index/) brought you a special Welcome Gift Pack for their new players who joins the new server Delphinus! Bountiful of gifts in the welcome pack awaiting for you!
Gift pack includes:
One million Gold, a Graceful Fiery Soul Pack (30 Days), an Elf Nevaeh Pack, a Sea of Stars (14 Days), one set of Level 51 Super Equipment and one Level 71 Super Weapon.
Use this promo code to redeem your gift pack: STEAMEO666
How to Redeem Your Gift?
Step 1: Sign up for FREE at the game page. (https://www.eudemons.com/)
Step 2: Download the game and login to create a new character.
Step 3: Open "Hot Event" on the top right of the game and claim your code at Gift Pack Code page.
Step 4: Gifts will then be sent to your mailbox.
Event Rules:
1. Event Duration: Oct. 28th to Nov. 27th (PST)
2. One gift per new created character.
3. Only for the new players who have successfully registered during the event.
4. Code can only be used in new server Delphinus.
Enjoy your game!
About Eudemons Online
Eudemons Online, a fantasy MMORPG, will be officially come out on Steam on Oct. 28th. You can get Eudemon Online for FREE then! In this mythic world, you can choose to be a Warrior, a Mage, a Paladin, a Vampire, a Necromancer, a Shadow Knight and a Ranger. Over one hundred distinct Eudemons are ready to assist you in your travels. Select and train them wisely to add extra power to your character. Besides that, exciting instance, wonderful visual effect, fierce PVP content will get you unforgettable experience. Since launched, Eudemons Online has attracted over million players worldwide.
In order to make player have more fun, there are several events held in server. Firstly, every person who log in new server will get one special pack during Oct.29th - Nov.9th. You get tons of reward from this pack and all of them are valuable! Then, you will enjoy unique new sever event, such as competition, sale and treasure hunter on Delphinus and get honour from it!